Russell Kirk's 10 conservative principles
The best of intellectual conservative thought, every Thursday. Subscribe here to receive the Intercollegiate Review in your inbox every week.
---
CATEGORY: FEMINISM (19 min)
This article is causing a lot of controversy.
When you think of the enemies of feminists, what comes to mind?
Men? Misogyny? The patriarchy?
According to Abigail Favale, the greatest threat to feminists is other feminists.
Sure, like other movements, feminism has often experienced infighting.
But the new intra-feminist war looks different—it could be apocalyptic.
After all, how can a movement focused on the well-being of women endure if it can't even agree what woman means?
Read Favale's piece in Public Discourse now to see why it's causing such a stir.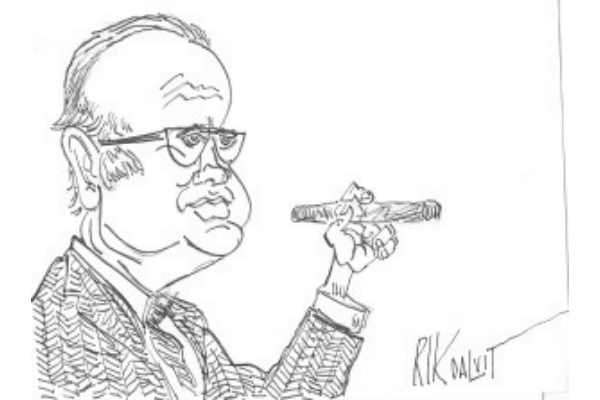 CATEGORY: CONSERVATISM (14 min)
Have you ever tried to define the term conservative?
Russell Kirk, one of the greatest conservative thinkers, didn't think you could.
That's because conservatism in not an ideology. It's "a state of mind, a type of character, a way of looking at the civil social order."
But you can identify core conservative principles, Kirk said.
The trick is, you can't base them on what your favorite politician said last week. You need to look at what conservative thinkers and leaders have professed for centuries.
So Kirk laid out 10 conservative principles, including:
Custom and tradition should be our guide
 
Humans are imperfect . . . which is why utopian schemes end in disaster
 
Prudence is the chief virtue, because "sudden and slashing reforms are as perilous as sudden and slashing surgery"
 
Freedom and personal property rights depend on each other
Kirk lays out six more principles. Read the article to see the rest.

Because our student editors and writers are bravely bringing conservative ideas to their campuses, we're highlighting their efforts here.
Student Fees Used to Pay for Massive BLM Mural via the Crimson Post
The Woke University Versus the Christian Liberal Arts University via the Pepperdine Beacon
CATEGORY: HIGHER EDUCATION (7 min)
Cancel culture and critical race theory may feel like new threats . . .
. . . but universities long ago sacrificed academic standards to politics.
Case in point:
Back in 2013, 90 professors attacked Purdue University president Mitch Daniels for questioning whether Howard Zinn should be taught in classrooms.
These educators said they were standing for "academic freedom." They defended Zinn as a "respected scholar."
Never mind that Zinn readily acknowledged his bias. This Communist Party member delivered a Marxist brew of anti-American, anti-Western views.
This article feels like it could have been written today—except for one part . . .
. . . Mitch Daniels survived the proto-canceling.
Do you think he would have been that lucky today?
One of Kirk's 10 conservative principles is love of tradition and culture.
In a time when most intellectuals openly attack our heritage, this principle is needed more than ever before.
ISI remains committed to teaching the rich tradition that Western civilization has produced.
That's exactly what our Gala for Western Civilization is about.
You're invited to join us Thursday, September 16, at the Mayflower Hotel in Washington, D.C.
At the gala, you'll hear from:
Larry P. Arnn, president of Hillsdale College, who will give the keynote address
Diana Davis Spencer, executive chairman of the Diana Davis Spencer Foundation, who will receive ISI's Charles H. Hoeflich Lifetime Achievement Award
Glenn C. Loury, Merton P. Stoltz Professor of the Social Sciences at Brown University, who will receive ISI's Faculty Award
The Gala for Western Civilization is more than just a fancy, fun-filled evening. It's also a way to stand up for the Western tradition when it's under attack from all corners of society.
"Culture does not exist autonomously; it is set always in the context of social relationships."

―Robert Nisbet
---
Receive the Intercollegiate Review in your inbox every Thursday. Subscribe here or by filling out the simple form below.
Get the Intercollegiate Review in Your Mailbox Every Thursday
The best of intellectual conservative thought, every Thursday. Receive the Intercollegiate Review in your inbox every week by subscribing here.