Daniel McCarthy Named Vice President of ISI's Collegiate Network and Editor in Chief of Modern Age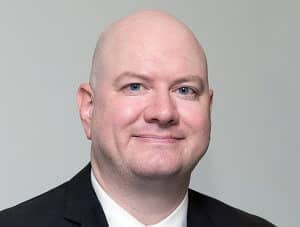 Wilmington, DE—The Intercollegiate Studies Institute (ISI) is pleased to welcome Daniel McCarthy as vice president of ISI's Collegiate Network student journalism program and editor in chief of Modern Age.
McCarthy has edited Modern Age since 2017. He will join the ISI team full time in September. For the past several years, he has served as director of the Robert Novak Journalism Fellowship Program at The Fund for American Studies.
ISI president Johnny Burtka said: "We are delighted to bring Dan on board to direct ISI's Collegiate Network and Modern Age. He has led Modern Age to new heights over the past several years, and we are thrilled that he will oversee its continued expansion. And Dan is ideally suited to expanding the influence of the Collegiate Network. An alumnus of the program, he is a respected writer and editor with a strong track record of identifying and mentoring talented young journalists."
McCarthy's writing has appeared in a wide variety of publications, including the New York Times, First Things, USA Today, The Spectator, the New Criterion, Reason, and the National Interest. From 2010 through 2016, he served as editor of the American Conservative. As an undergraduate at Washington University in St. Louis, he edited a student newspaper sponsored by ISI's Collegiate Network. He later served as a senior editor at ISI Books.
McCarthy said: "I am thrilled to rejoin the ISI team. As a Collegiate Network alumnus, I know the impact that ISI's support, training, and mentoring has on talented student journalists. And serving as editor of Modern Age over the past few years has been a true honor. I am excited and grateful for this opportunity to extend the publication's reach and influence."
Get the Intercollegiate Review in Your Mailbox Every Thursday
The best of intellectual conservative thought, every Thursday. Receive the Intercollegiate Review in your inbox every week by subscribing here.